Our sand washer/sand washing machine includes two types for choice: bucket wheel type sand washing machine (XS series) and screw/spiral sand washing machine.
Sand washer/sand washing machine
(sand washing and sieving machine) is the commonly used equipment in artificial sand making production line. It is widely used to process silica sand, river sand, yellow sand, sea sand, etc. It is used to remove the dirt and impurities in sand for sand washing, classifying and grading to meet the standard.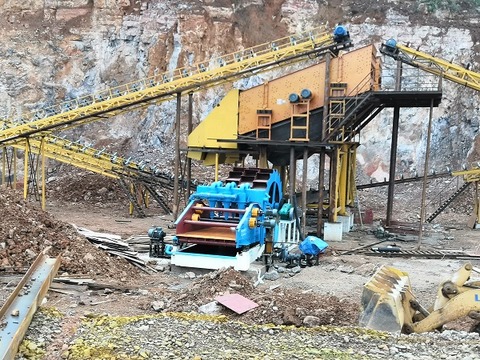 How to distinguish wheel sand washer with screw sand washer?
wheel sand washer

In the sand making process, the Bucket Wheel Sand Washer is used to clean the soil and dust in the sand, to achieve the purpose of cleaning the sand, and can also be used in the extraction of sand in ore dressing and other similar processes. This machine is suitable for highway, hydro-power, construction and other industries.


The electric motor runs slowly with the impellor after decelerated by the belt, decelerator and gears wheel. The sand and stone flow into washing launder from feeding launder, rolls with the impellor, and grinds each other. The impurity covering the sand is washing away. At the same time, add more water, the strong water flow will take away waste and some low-weight wastes from washing launder. Through the above process, the washing function is finished. The clean sand and stone is lift up by vane. When it goes up slowly, the water begins to drop through the mesh and fall back in the washing launder. On one hand, water is removed from the sand and stone; on the other hand, the water can be fully used. Finally, the sand and stone goes to the out launder from the rotary impellor to finish the washing task.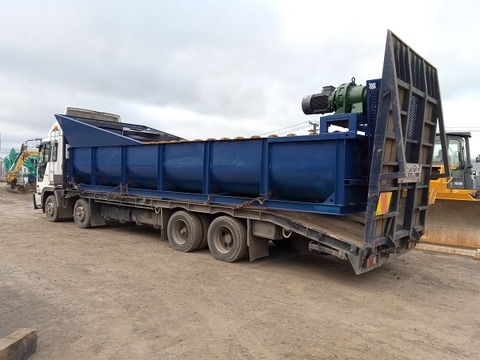 Screw sand washer

Screw washer which is widely used in washing off silt and stains from manganese ore, iron ore and other low-grade mineral. Also it suitable for scrubbing material which contains tough insoluble clays, conglomerates or soft stone.
This machine drive the spiral stirring shaft depends on speed reducer and rotate in different directions, and the minerals which enter the tank were washed by water and stir strongly by blade. The sewage was overflowed at the end of tank, the cleaned minerals were lifted up along the blade and discharged at the beginning of tank.